Every couple has this dream to make their kid's wedding rememberable, be it a father or a mother both of them want to store the best memories of their lives at it.
Be it a middle-class family, a poor family or a rich family, a normal middle-class person spends 1/7 to 1/8th of his savings for their kids' wedding.
A wedding is one of the greatest expenses one can have in life and obviously, it should be.
But, there are a lot of ways to cut down expenses in a marriage which would also not affect your ecstatics at the same time.
So let's jump right in…
1. Save from jewellery expenses
Indian weddings are well known for heavy metal jewellery, now the trend has changed a bit, but in the past women were made to wear heavy traditional jewellery.
Even today you can find the bride wearing a lot of gold jewellery in India.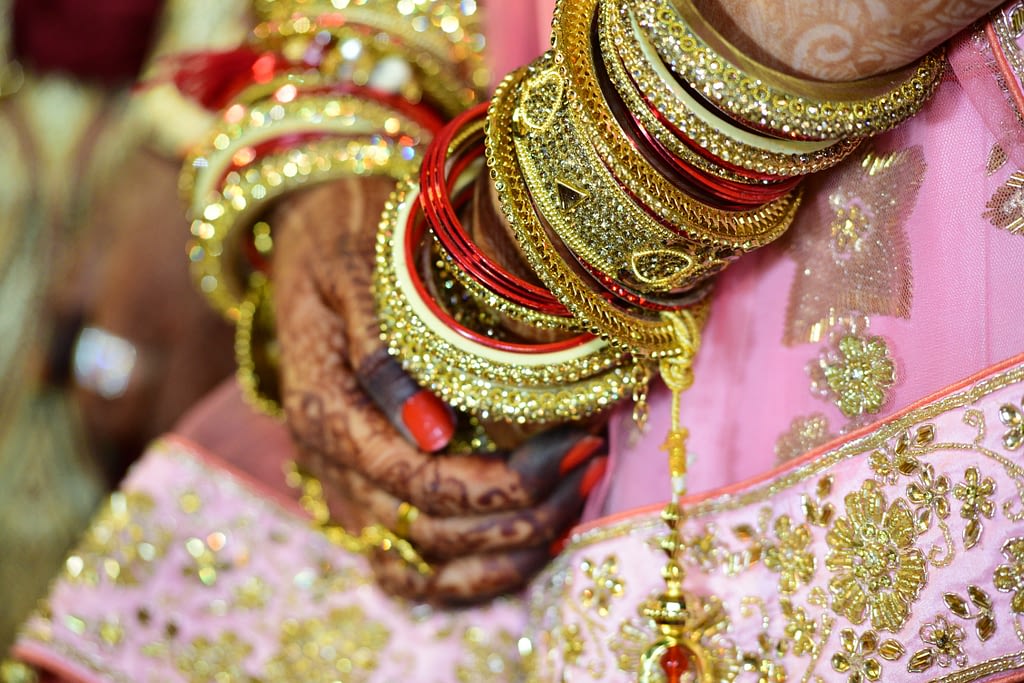 That heavy metal gold jewellery is very good but that's not a thing to be worn casually. So, you'll get almost no chance to wear that again after marriage.

A simple way to reduce this expense is to wear gold plated or artificial jewellery.

Trust me, no one cares. You can find a very beautiful gold plated jewellery these days and it's not even recognizable as artificial.

2. Cut down from the food expenses
Well, food is something everyone loves and 60-70% of the people come to a wedding for free food, harsh but true.

Food is one of the big expense holders at a wedding, so it's a good idea to cut some out of it.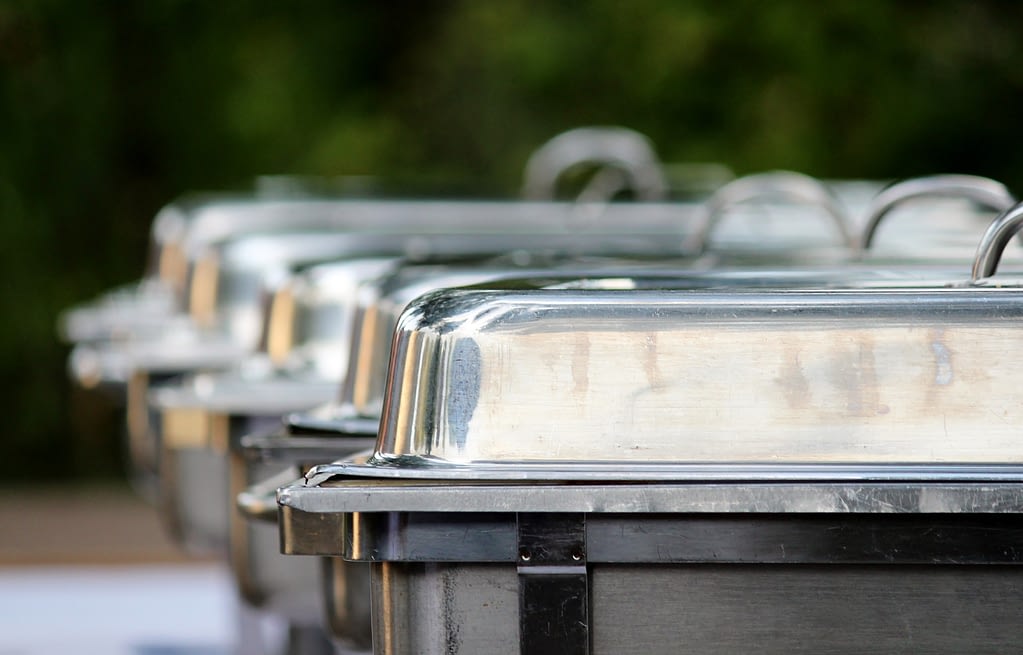 Make sure you don't have any international food items on the menu to save cost per plate.

Cut down and minimize the number of dishes from the reception/wedding meals, the number never matters, the truth is that nobody can eat all the dishes, so you don't need to have all.

Just don't compromise food quality, this will save your budget and people would enjoy the food too.
3. Save from decoration and stuff
Decorations expenses are way too high at a wedding, from flowers, candle lantern to other crafts you'll have to pay top dollar for the decoration stuff.
Yes, decorations make a wedding more attractive, more glorious and colourful but if you want to cut down the budget you'll have to save your money on decorations.

I'm not saying don't use any decoration stuff instead go for simple and stuff available at a low price, there are a lot of Chinese decorative products available in the market which look good and also available at low prices.

4. Venue helps too
This idea might sound weird but trust me it really works.
Try to hold your wedding venue to a smaller city, this would cut down the venue expenses.
If possible go for the outskirts of the city to save on hotel/banquet costs.
5. Spend only on close ones
Like I told you above 50-60% of people come to the wedding for free food.
Do you really wish to spend your money on them?
Obviously not.
You don't need to buy tickets for every relative or take over all the travelling expense. If someone really wants to be there in your good time, he'll reach there no matter how much travelling costs.

6. Save from clothes
You don't need to give clothes, sarees to extended family members, make a list of your close ones and buy them some good stuff instead of spending on a bunch of members you meet once a year.

7. Cut down the DJ expenses
Avoid DJ if possible, I know this one is hard but there's is a way to manage DJ expenses also.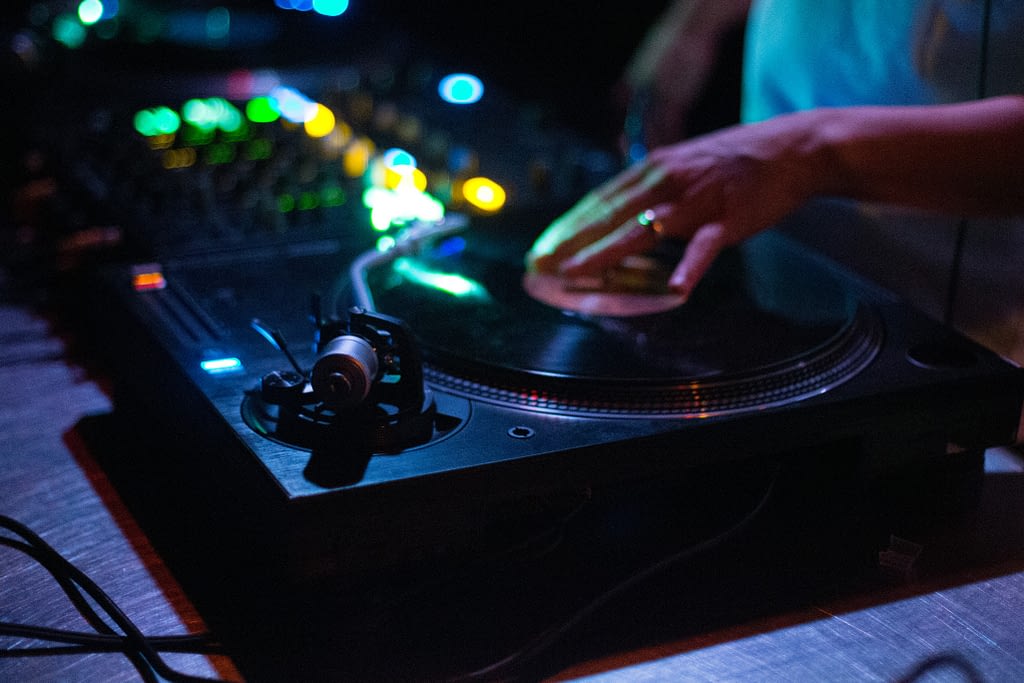 You don't need to have a DJ at every ceremony, try to avoid it for all but if not possible have a DJ for one main wedding dinner night only.

One more way to save the DJ expense is to avoid popular DJ's and go for local DJ's, see, people that know to enjoy will enjoy either way and those that don't, won't.

8. Save from Bridal dresses
Well, before we dive into this I have a question for all the girls reading this.

Every girl has this fantasy to wear her mother's saree at her wedding.

Let me know how many of you have the same in the comments below?

As we know, Indian weddings have so many ceremonies and what we do is to make every moment special, we wear new clothes at every ceremony.

A very cool idea to make your moments more special, memorable and at the same time cut the cost is that you can wear your mother's wedding saree to these ceremonies.

9. Cut down the invitations expenses
Create a special guest list to pare down the friends and relatives you really care about.

Arrange special invitation cards for these people and the rest you can use various social media platforms like Facebook, Instagram, Gmail, etc.

Hire a graphic designer and ask him/her to design a beautiful invitation card softcopy, it would cost around $10-$20 max. You can hire a freelance designer (fiverr.com, upwork.com) or if you have a friend with good designing skills you can ask him to create it.

I recommend using Gmail as it looks more professional. Attach the softcopy followed by a beautiful invitation write up and send it.

10. Save from Group invitations
We make so many friends at college/school, as time passes your contact list increases but it's your wedding and to cut down the budget you need to cut the friend list too.

I'm not talking about a particular number but it would be better if you keep your list within your best friends.

Avoid inviting a bunch of groups instead pick the ones who care about you.

11. Cut down the friend list
Make sure to not invite all the friends to all the pre-wedding ceremonies, just have your 2-5 best friends who really care for you.
You can invite others to the main wedding day, this would save the hotel expenses for their say, food expenses and much more.
12. Avoid multiple ceremonies
Try to avoid multiple ceremonies and merge them into one simple ceremony.

For example, Mehendi and Sangeet, merge both of them to a single ceremony on the same day and venue.

It would save on food expenses, venue expenses and much more.

13. Cut down the dance troops
You might have seen traditional dance troupe like Pahari Natti, bhangra, etc performing at weddings, yes they do look unique and add glitter to a wedding but they can make you pay top-dollar.

Avoid such stuff and keep it simple, dance performances by family members would be a great replacement.

14. Use paper flower
Decorations are not possible without flowers and real flowers cost way too high.
Artificial flowers available in the market are generally made up of plastic and using them won't help you much.
Instead of wasting money on these two, use paper flowers. They look beautiful when combined with other decoration stuff, at the same time, they are very cheap.

15. Go for credit card payments
This one sounds weird?

Well, here's the answer. Experts always recommend using credit cards for all the wedding-related payments.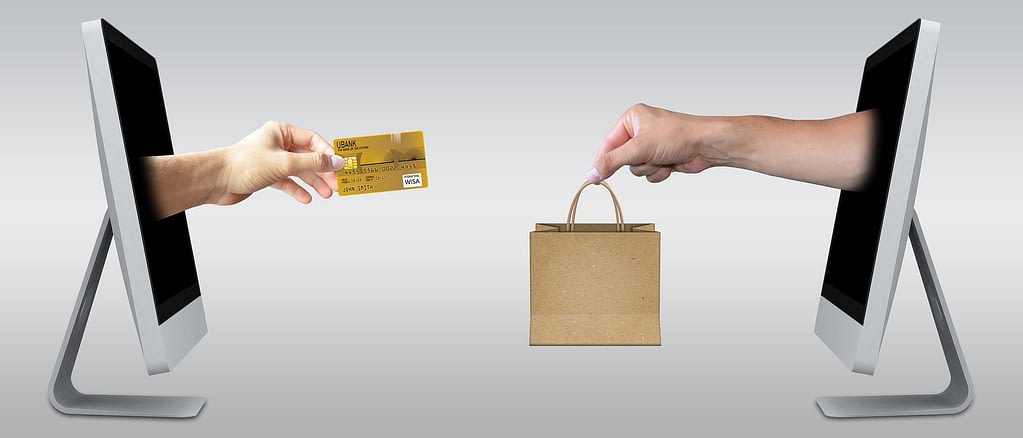 Why?

Because at weddings you'll need to give deposits and if you're having all your deposits on a credit card your money is safe.

Even if something goes wrong with your vendors, photographer or anyone else and you didn't get the job done, your money will be refunded.
A credit card is like a free wedding insurance policy, so use it.
16. Go for peak season
Season matters a lot.

In India, generally, wedding dates are suggested by astrologists, now the trend has changed a bit.

Nowadays couples usually choose valentines day, the day they met or any such special date as their wedding date.

The peak season for weddings in India starts from the start of September and ends by the end of February.

I found this point quite controversial as it has the advantage that if you plan your wedding in peak season then you'll have a shorter guest list and thereby you can save a lot of expenses.

But at the same time if you plan your wedding in the off-season you might redeem a lot of discounts on hotels and banquets.

So let me know in the comments below which one would you go for off-season or peak season?

17. Choose a weekday
Make sure not to set the wedding on the weekend.

The simple reason is that by doing this you'll definitely expand your guest list and simultaneously cost per plate.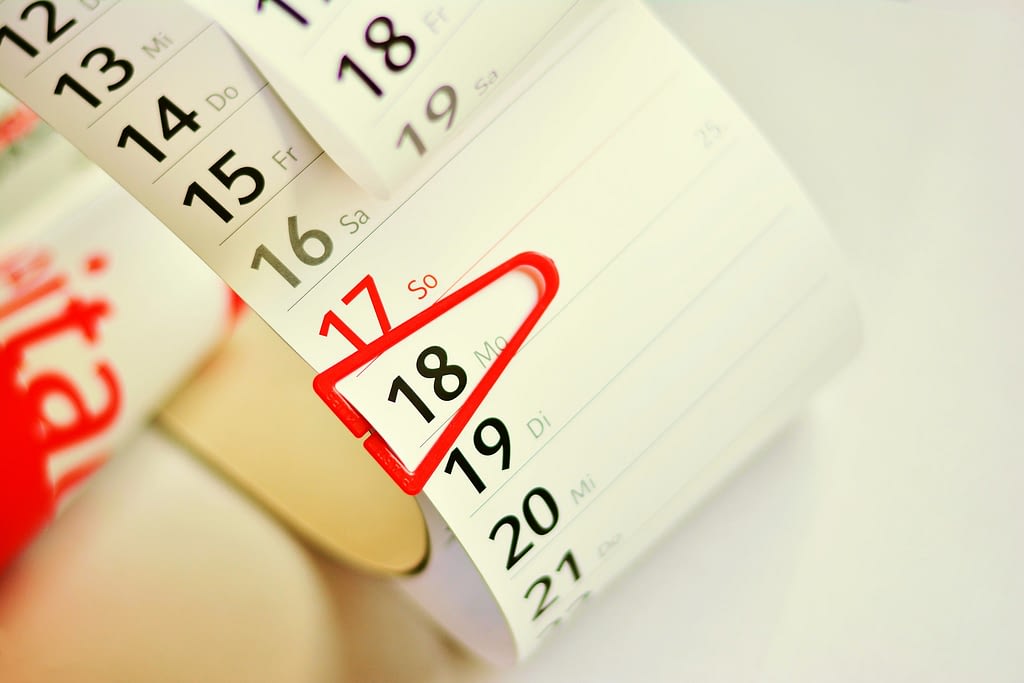 Choose any of the weekday recommended by the astrologer and make sure there is no holiday on the same day.

18. Hold your ceremony venue at one place
Destination weddings are quite popular these days, at the same time expensive too.

Avoid the idea of destination wedding and try to keep the venue in your hometown or it's also a good idea to keep the wedding venue at your home itself.

You'll save a lot of travelling expenses.

19. Save from alcohol
No wedding is complete unless alcohol is served but you know how expensive alcohol is and when it comes to free alcohol people go crazy.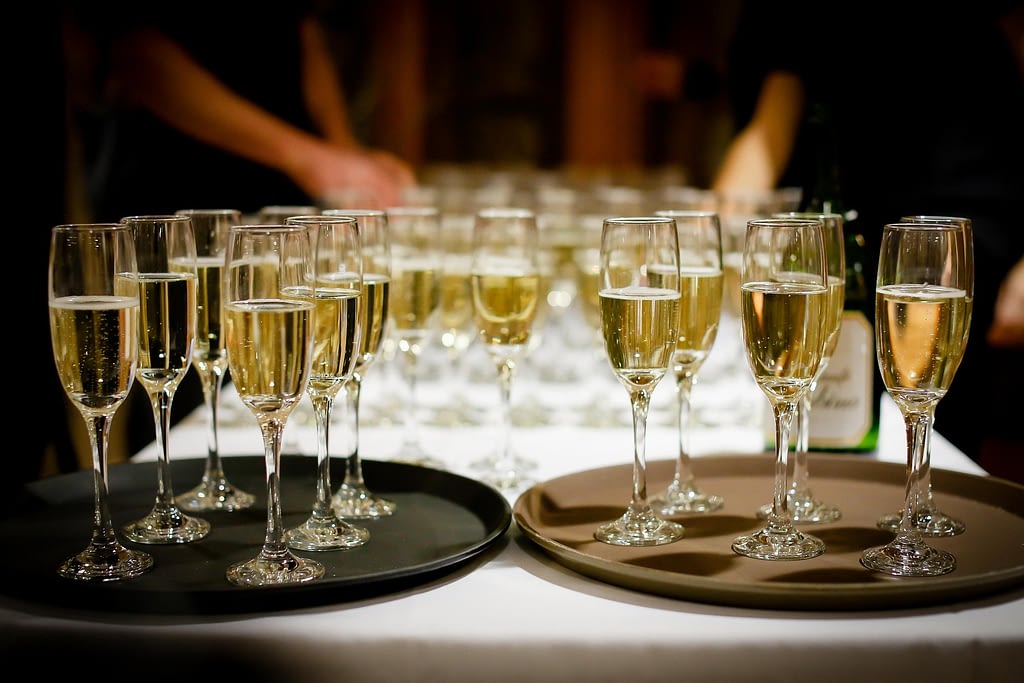 I'm not saying to not serve alcohol at all, instead serve it with some instructions.

Make sure you have a separate corner for alcohol and stuff.
Instruct the waiters not to ask on each table for it, the one who will need it will go to the corner and take it.
Avoid expensive brands.
I used to think that hiring a wedding planner would increase my expenses but that's completely a myth.

A wedding planner would save you a lot of time and money, they will get you as many discounts as possible and at the same time, you will get enough time to focus on the guests and other personal stuff.

I personally recommend you to have a wedding planner, trust me it helps a lot.

21. Go for locals
As we discussed above in various points to have local vendors, designers, etc go for as many local workers as possible.

Hiring locals would save their travelling expenses and they'll cost you a lot lesser than non-locals.

You don't need International organizers to have the job done, hire a good local organizer, tell him/her your requirements, he/she will get you the job done.


---
Let me know in the comments below which one did you like the most?
Is there anything else you would like to suggest?
I would love to add more stuff to this article which could make it more helpful.